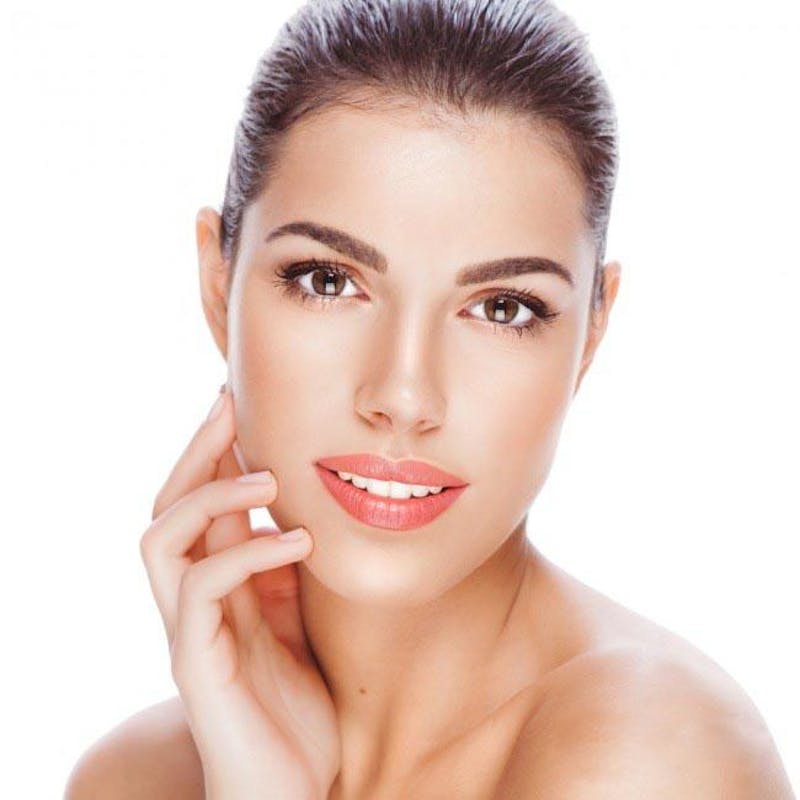 JUVEDERM is a line of dermal fillers that treat wrinkles, folds, and parentheses lines, as well as add lift, volume, and smoothness to the lips and cheeks. JUVEDERM Ultra XC is comprised of a slightly less viscous solution than that of JUVEDERM Ultra Plus XC. This makes JUVEDERM Ultra XC better suited for volumizing and reshaping lips. Like other JUVEDERM fillers, JUVEDERM Ultra XC is combined with a small amount of lidocaine to act as a local anesthetic for improved comfort at the injection site.
How Does it Work?
All JUVEDERM fillers use Hyaluronic acid (HA) as their primary component. HA is a naturally occurring sugar found in the skin and is responsible for delivering nutrients, providing cushion and support, and retaining water for proper hydration. As we age, our HA resources are slowly depleted and our skin is left improperly hydrated and lacking in nutrients. This is a major cause of the formation of wrinkles, folds, and parentheses lines. It also causes lip thinning and loss of volume over time.
JUVEDERM Ultra XC uses a solution of Hyaluronic acid to replenish and rejuvenate the skin, while adding volume to the lips and surrounding areas. This creates suppler lips with less vertical lines and without any noticeable effects on muscle mobility. The HA is eventually naturally absorbed by your body, however the results can last anywhere from 9 months to 1 year.
Is it Right For Me?
JUVEDERM Ultra XC is a great option for any patient with the desire to smoothen the fine lines, subtler wrinkles, and folds that are caused by aging and sun damage. However, if patients specifically desire more plumpness and suppleness to their lips, then JUVEDERM Ultra XC is an appropriate solution.
There is practically no downtime, however minor swelling or redness can occur within the first week after your treatment. You will be able to return to your work and daily routine immediately after the procedure. Although, intense exercise, excessive alcohol consumption, and extensive sun exposure should be avoided within the first 24 hours.
The results of JUVEDERM Ultra XC are temporary and therefore some repeat treatments may be necessary depending on the extent of your wrinkles, folds, and parenthesis lines or the amount of lip plumping that is required. Patients should have realistic expectations for their treatment results and some might require more intensive surgical enhancements to achieve their desired outcome. Dermal fillers like JUVEDERM Ultra XC work great when combined with other treatment types, such as Botox or even a surgical facelift.
Call 949-386-2773 or request a consultation at our Orange County offices so that you can learn more about JUVEDERM Ultra XC and determine if this dermal filler is right for you.