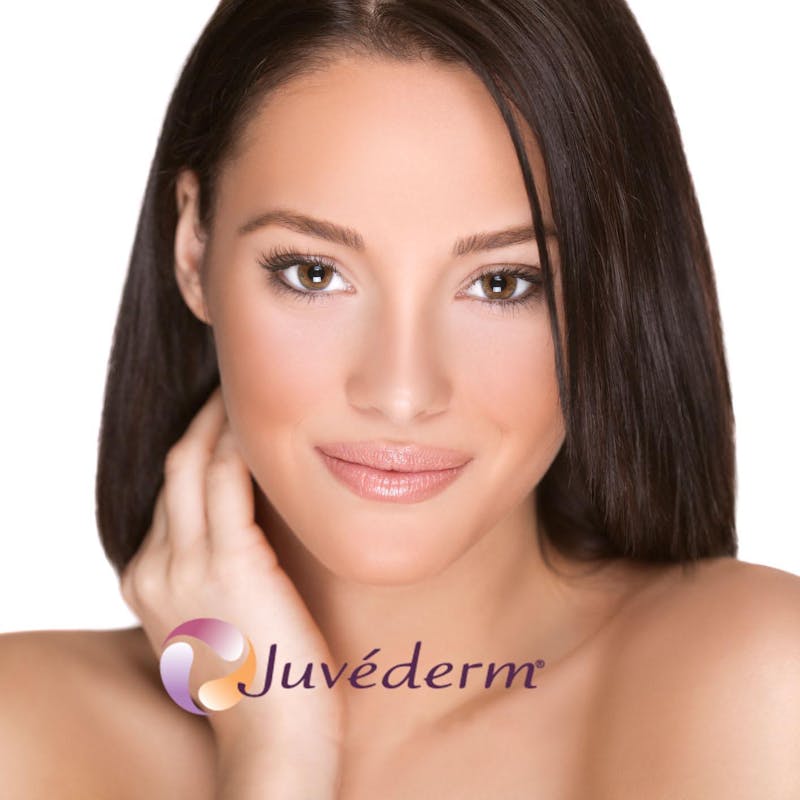 What is JUVEDERM Ultra Plus XC?
JUVEDERM is a line of dermal fillers that treat wrinkles, folds, and parentheses lines, as well as add lift, volume, and smoothness to the lips and cheeks. JUVEDERM Ultra Plus XC is specifically formulated to smooth wrinkles and folds around the nose and mouth. While all JUVEDERM fillers make use of hyaluronic acid, JUVEDERM Ultra Plus XC is a thicker solution that provides more drastic results through added volume. This dermal filler also uses a small amount of lidocaine as a local anesthetic to improve comfort at the injection site.
How Does it Work?
Like all JUVEDERM fillers, JUVEDERM Ultra Plus XC utilizes a Hyaluronic acid (HA) solution to temporarily add volume to your facial tissue. Hyaluronic acid is naturally found in the skin and acts as a nutrient delivery system as well as a hydrating and cushioning agent. As you age, your body's natural HA resources slowly diminish overtime, leaving your skin dehydrated and in need of a volume and nutrient boost. JUVEDERM Ultra Plus XC is intended to replenish your facial skin with a restorative and rejuvenating HA solution.
When injected into specific areas of the face, JUVEDERM Ultra Plus XC will smoothen wrinkles, folds, and parentheses lines by adding volume and increasing available nutrients. The Hyaluronic acid is eventually naturally absorbed by your body and the results have been shown to last for up to 1 year.
Is it Right For Me?
JUVEDERM Ultra Plus XC is perfect for any patient with the desire to smooth out wrinkles, folds, and parentheses lines on their face while adding temporary volume. You will be able to return to work and your daily routine almost immediately. However, you should avoid strenuous physical activity, excessive alcohol consumption, and intense sun exposure for the first 24 hours after your treatment.
While the results of your JUVEDERM Ultra Plus XC treatment can last for up to a year, many patients require touch-up and repeat injections tin ensure optimal and lasting results. Patients should have realistic expectations for their treatment results and some might require more intensive surgical enhancements to achieve their desired outcome. Dermal fillers like JUVEDERM Ultra Plus XC are also often combined with other treatments for a greater impact.
Call 949-386-2773 or request a consultation at our Orange County offices so that you can learn more about JUVEDERM Ultra Plus XC and determine if this dermal filler is right for you.