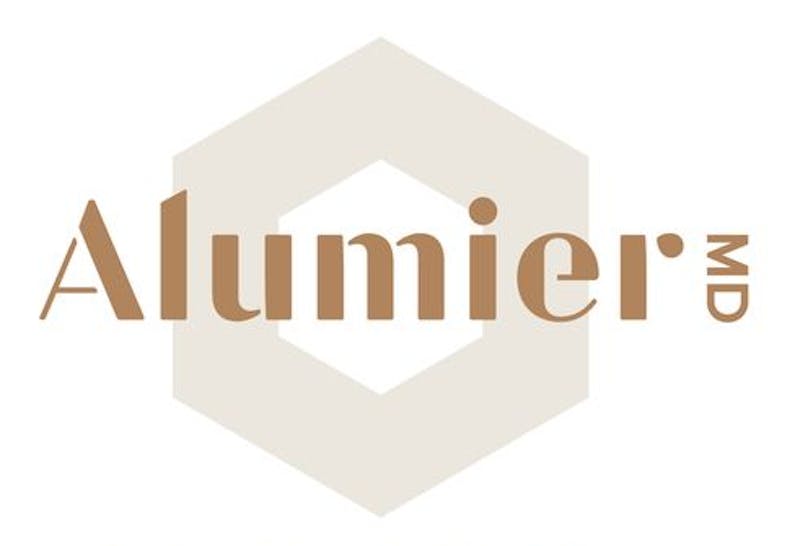 AlumierMD comes from the word "illuminate".
Illuminate /v/-(1) to make clear or bright, (2) to enlighen or share knowledge
Why We Chose to Partner with AlumierMD
AlumierMD was born out of an understanding that everyone wants clear, beautiful skin. They, like us, assembled a team of top scientists and physicians to bring you the most effective formulations using optimal medical-grade ingredients.
With over 100 years of combined skincare experience, their experts understand the physiology behind different skin types and conditions to help our patients achieve a youthful glow.
Because their main focus is on the science behind great skin, they know that it starts with identifying and understanding unique skin profiles. Their comprehensive medical skin care line includes state of the art science-based, luxurious formulations with innovative delivery systems. These products address multiple skin concerns, deliver results and perform progressively over time.
Performance Skin Care + Professional Expertise = The Perfect Combination
Science-based, high-performing ingredients and an individualized approach? That's AlumierMD. Pair their products and treatments with our knowledge as skin care professionals and you've got the perfect combination. Let AlumierMD and CosmetiCare help you look and feel your best!
Products Available at CosmetiCare
AluminEye
A rich, anti-aging eye cream that significantly improves the appearance of dark circles, fine lines and puffiness.
EverActive C&E + Peptide
A potent antioxidant serum to reduce the visible signs of aging. A unique delivery system ensures the 15% vitamin C complex is always optimally active. The vitamin C powder is kept separate in a unique cap and only mixed into the bottle of serum when you are ready to use it.
Neck & Décolleté Firming Cream
An advanced, luxuriously smooth firming cream for the neck and décolleté that reduces the visible signs of aging.
Purchase in-store at CosmetiCare or use your Exclusive Access Code to register for an AlumierMD account to order online at https://www.alumiermd.com/login. Don't have an access code? Contact us online or by phone today at 949.718.6900