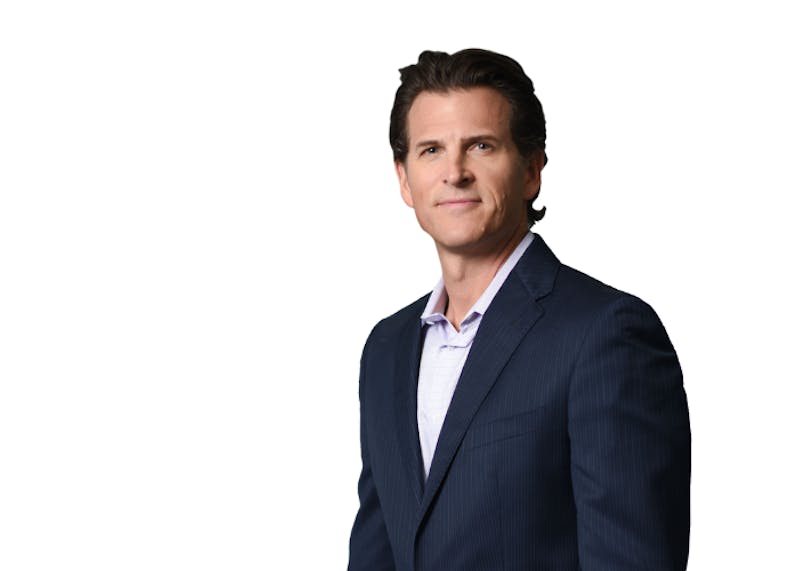 Home » Articles » Get to Know Board-Certified Plastic Surgeon, Dr. Justin West
Get to Know Board-Certified Plastic Surgeon, Dr. Justin West
by Courtney Clements | Jul 6, 2022 | Articles, Breast Augmentation
We sat down with Board-Certified plastic surgeon Dr. Justin West of CosmetiCare, and asked him the top ten questions we were dying to know!
CosmetiCare: Tell us something about yourself that many people may not know!
Dr. West: Something unique about myself that many people don't know is that I am an inventor and love to write. In college, I created my first "idea journal." I would actually wake up throughout the night and would find myself writing down these weird ideas of products that I had been dreaming about. One idea that I am specifically proud of is to help alleviate women from particular breast pain, such as discomfort from being on their menstrual cycle or any type of soreness. This idea came to me after reading an article on compression for breast pain. After seeing a friend of mine in a wetsuit and how tight it was to the body, I actually went out and bought sheets of neoprene and a sewing machine and started making my own version of a compression bra. I had a buddy of mine start working on a prototype, and I gave it to a patient with such bad breast pain that she wanted to undergo a double mastectomy. I was so happy to hear that this bra provided her with some relief from the constant pain she was living with.
CosmetiCare: Wow, that is amazing! You are so tied into the whole view of a patient and making sure that all areas of their concerns are covered. So, why did you go into medicine?
Dr. West: My father came to Orange County in 1973 and worked as a trauma surgeon. Five years into practice, he wrote a landmark paper on how 35% of trauma deaths were preventable. It generated a TON of news, and the local board was furious. When they started researching the statistic, my father actually had underestimated this rate. He really changed the game of healthcare and helped develop the OC trauma system that is now the standard care across the country. This system serves as the model that helps determine which hospital a trauma patient should be sent to, and it has helped save thousands of lives. Since my dad was such a pioneer in local and national health care, it opened my eyes to a world I wanted to be a part of. He was also a team doctor for the Los Angeles Rams and the Angels, which is something I always thought was so cool.
CosmetiCare: Oh wow, that is incredible! What your father has done for healthcare is amazing. So, why Plastic Surgery instead of general medicine?
Dr. West: By the time I entered medical school, my dad had gone from trauma to treating cancer. My father founded the first cancer center in Orange County where you could get "same day service" if a lump was detected to be able to deliver the best possible care to patients and to be able to catch something in time to treat it. It used to take three to five months for a work-up to get these appointments, and he made it possible to get it done within days. Initially, I thought I wanted to be a general surgeon. After the first breast reconstruction procedure that I saw, I knew I wanted to be in plastics.
When I came in to work with my father, we added plastics to provide fully comprehensive care. I never wanted to be compared to my father as a doctor since it was a pretty big shadow to fall under. I also always love the idea of being able to "put something back together" with plastics. Every case is so different and beautiful, and it truly allows me to create a piece of art daily. I love how rewarding the outcome is and how there are various procedures I can do to help restore a patient's confidence.
CosmetiCare: It sounds like working with your father has been really inspiring! How long is it that you have been in plastics?
Dr. West: In 2010, I brought plastics to my dad's comprehensive cancer unit to not only bring a new element to his practice but also provide the patients with the option of reconstruction.
CosmetiCare: What is your favorite surgical procedure?
Dr. West: I would say primary breast augmentation. It's a fun and straightforward procedure; they are always so transformative. I also love revision cases because you can take a patient whose case didn't go as well as they were hoping and turn them from an unhappy result to a happy one. These cases are gratifying not just for myself but for the patient too.
CosmetiCare: You and your wife are both Doctors. Do you ever work together and ask each other for medical advice?
Dr. West: We sure don't! My wife is an Ophthalmologist, and truth be told, I think eyes are actually pretty gross. She feels the same about plastic surgery, so we definitely stick to our own fields.
CosmetiCare: When you're at social events with your wife, do her friends ever ask you for surgery advice?
Dr. West: They do! I love being able to provide loved ones and friends any advice they need on making them feel better about themselves. Now that our friends have all had children and are in their 40s, my wife gets all the eyesight questions, and they love to ask me about a nip tuck.
CosmetiCare: What do your kids think about you being a doctor?
Dr. West: My kids are a little too young to understand the world of plastic surgery. They know I'm a doctor, but they aren't at the age where they can fully grasp what type of Doctor I am. I'll have that conversation with them when they are a bit older.
CosmetiCare: What would you be doing if you weren't a surgeon?
Dr. West: If I wasn't a surgeon, I would be either an inventor or a writer. I always thought I would own a business specializing in problem-solving. Anything involving inventing, design work, or prototyping fascinates me. Even though I do this in my free time, this would definitely be my full-time gig if I wasn't already doing something I love so much.
To get to know Dr. West more and learn how he can help you to restore your confidence, schedule your consultation with him by calling 949-415-5169.
He can't wait to meet you!
Curious to learn more about a breast augmentation in Orange County?
Learn More