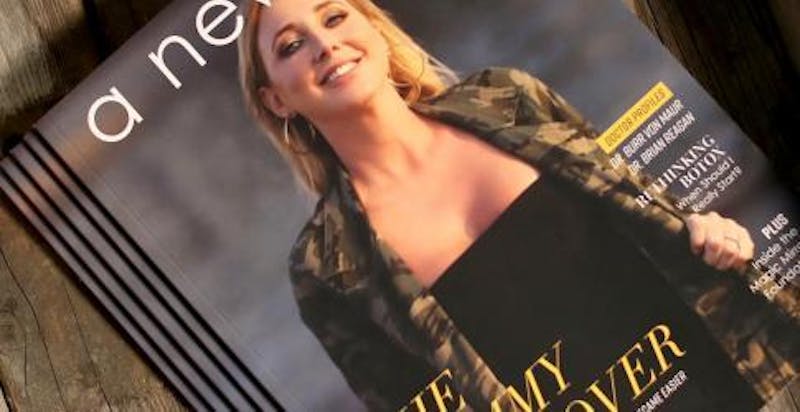 Orange County cosmetic surgery center and medical spa makes waves in the aesthetic industry with announcement of magazine launch
CosmetiCare Plastic Surgery Center and MedSpa announced the debut of the first issue of A New You, a magazine inspired by the belief that beauty starts with education. The announcement was made by award winning plastic surgeon, Dr. Michael Niccole, founder and Medical Director of CosmetiCare.
"After serving patients for almost 40 years, we wanted to offer the community more than just impeccable service, but a deeper look at who we are and where our industry is headed," said Dr. Niccole.
A New You is designed to provide readers with an inside look at the world of aesthetics, including latest industry trends, best practices, common patient concerns, and tips from the experts. Each issue will also feature stories and testimonials from real patients with the goal of helping others.
The premiere issue will spotlight the story of a young patient who received the gift of plastic surgery through the Magic Mirror Foundation, a non-profit led by Dr. Niccole that provides no cost surgery to victims in need. After being bullied as a teen because of her appearance and suffering severe emotional trauma, the latest Magic Mirror Foundation beneficiary was granted her wish for rhinoplasty. The story aired on Inside Edition in the fall of 2018 and the exclusive interview by A New You follows up with the teen about her experience and new outlook on life.
The premiere issue of A New You will also feature an exposé on cosmetic surgery myths and truths, interviews with plastic surgeons on liposuction and life after liposuction, a behind-the-scenes look at the latest in aesthetic technology, plus seasonal articles including tips for reversing summer skin damage.
"Launching A New You is one of the many initiatives we're undertaking to elevate the patient experience and help educate patients so they can make informed decisions," said Dr. Niccole. "This is a very unique project for a private practice and we're excited to introduce a truly exceptional magazine."