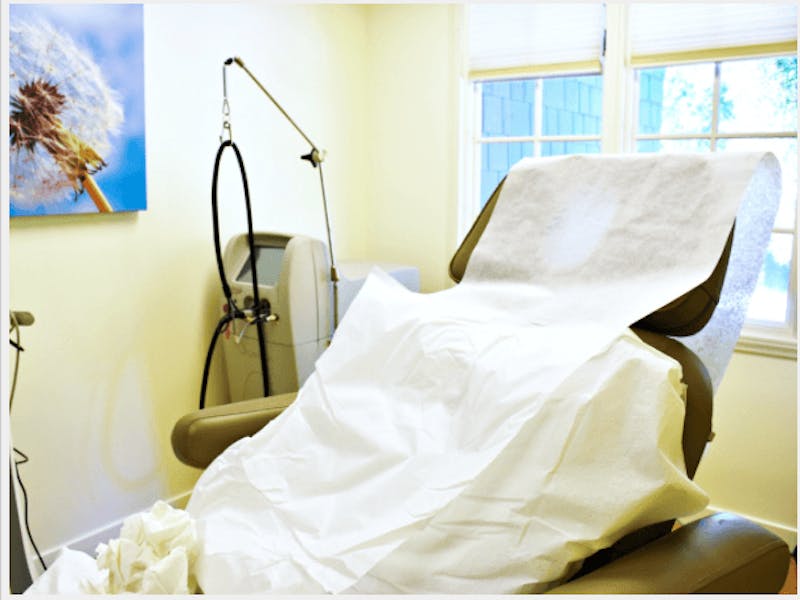 Choosing Core Intima Vaginal Rejuvenation
This year was full of changes another change for me this year was my vaginal rejuvenation. I highly recommend asking multiple questions and doing your research before opting into the treatment. Here are a few questions you may have and the answers I have found.

I've heard about vaginal rejuvenation on and off for a few years, but it wasn't until I attended CosmetiCare's mixer event last year that I found myself wanting to know more about it… which eventually led to making an appointment for my first
labiaplasty orange county rejuvenation treatment. Yup! I'm going through the process and sharing my experience with you right here on my site.
I've trusted CosmetiCare for years now… from microneedling to my breast augmentation, CosmetiCare has never let me down. They are super attentive, know everything about the procedures they offer, and are always available to answer questions. So here goes… the what, why and how of CORE Intima Vaginal Rejuvenation treatment.
CORE Intima Vaginal Rejuvenation treatment
What is CORE (CO2RE) Intima?
You have choices when it comes to vaginal rejuvenation. CosmetiCare offers and recommends CO2RE Intima. This laser treatment is non-surgical and non-invasive. CORE Intima works by delivering CO2 energy to the vaginal or vulva tissue. Doing this causes the cells to make more collagen, which in turn improves skin tone, texture and appearance.
Who benefits from CORE Intima vaginal rejuvenation?
According to Nicole Ferguson, R.N. at CosmetiCare, women who are going in for this type of vaginal treatment are often women who have children, may have experienced vaginal symptoms including dryness and loss of elasticity, and may suffer from light leakage when coughing, sneezing or physical activity. Although Nicole also mentioned that she's had patients in their 20's without children also doing the procedure.
What happens during a vaginal treatment with CORE Intima?
You should plan your visit to be about an hour in length. The procedure itself is only about 15 minutes, but you'll need the remainder of the time for undressing (just your bottom half) and getting a special numbing cream applied to the outside and inside of your vagina. Once the vagina is numb, the nurse will come in to do the procedure. She'll go over the area both inside, and out. Different tools are used for the areas, and they are single-use only (meaning they'll be used on your body and then disposed of appropriately).
Does vaginal rejuvenation treatment hurt?
The treatment is not done in a way that can hurt a patient. The numbing cream ensures that the patient doesn't feel any discomfort.
How many vaginal rejuvenation treatments are needed?
You will need to visit the CosmetiCare office four different times, spaced out about four weeks apart. The first three visit are for treatments, the last visit is for a check-up. Also check:
rhinoplasty finance options in Orange County
What are the post-treatment guidelines for CORE Intima?
After the treatment, Nicole Ferguson, R.N. of CosmetiCare suggests gently cleansing the area with a mild cleanser and water twice per day for 4-7 days total post treatment. Then, apply Alastin Skincare Regenerating Skin Nectar (she recommends it for all her CO2 treatments) and store brand hydrocortisone 1% (but not Cortizone 10's brand). You can also use Aquaphor on the area as needed. During this seven day period, you'll also abstain from sexual intercourse, tampon use, tub baths, Jacuzzis, swimming and lower body exercises.
CORE Intima vaginal rejuvenation treatment at CosmetiCare – LivingMiVidaLoca.com CORE Intima vaginal rejuvenation treatment bed I'll be posting my full vaginal rejuvenation review once I've had my fourth visit at CosmetiCare for my final check-up. Meanwhile, you can watch my vaginal rejuvenation Facebook Live video where I let you in the room while I get my first treatment done!