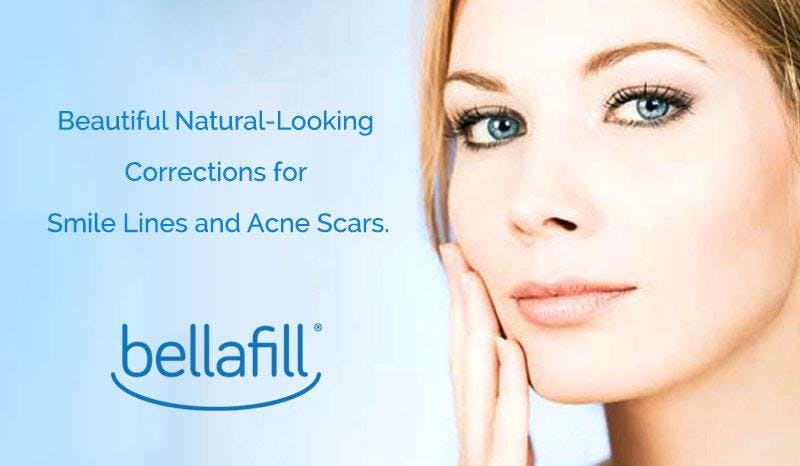 Say Goodbye To Acne Scars With Bellafill
Effective Treatment for Acne Scars
For those who have had to deal with acne during their lifetime, one of the most problematic issues is the scars that it leaves behind. Fortunately, there is a highly effective and safe treatment option called Bellafill. Bellafill provides immediate volume below atrophic acne scars and is able to lift them to the level of the surrounding skin. It is the only dermal filler on the market approved for the correction of moderate to severe atrophic, distensible acne scars for patients ages 21 and older.
Bellafill Can Create a Smoother Surface for Skin Damaged by Acne Scarring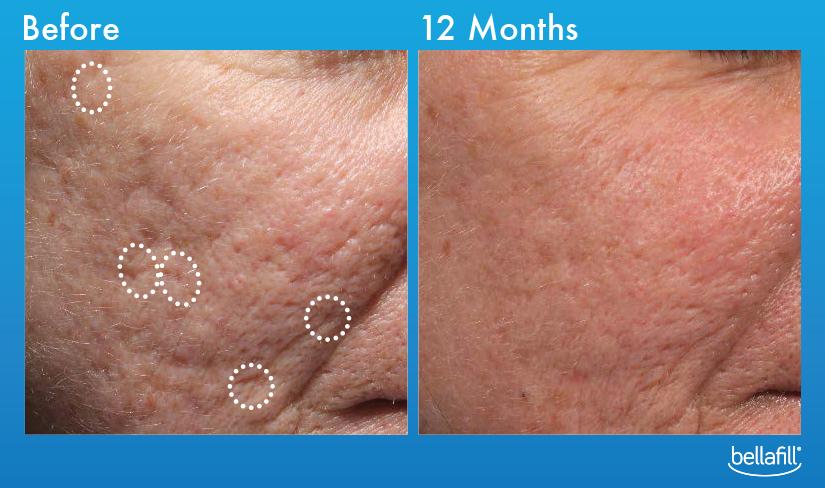 By filling in gaps in the collagen layer caused by acne damage, Bellafill creates a natural, soft, and smooth appearance to the skin's surface. Clinically proven to last 5 years, Bellafill offers a smoother look that lasts for patients suffering from pitted acne scars. Bellafill can be injected during a quick appointment and there is no downtime or recovery required for the treatment.
Bellafill Is Different Than Other Dermal Fillers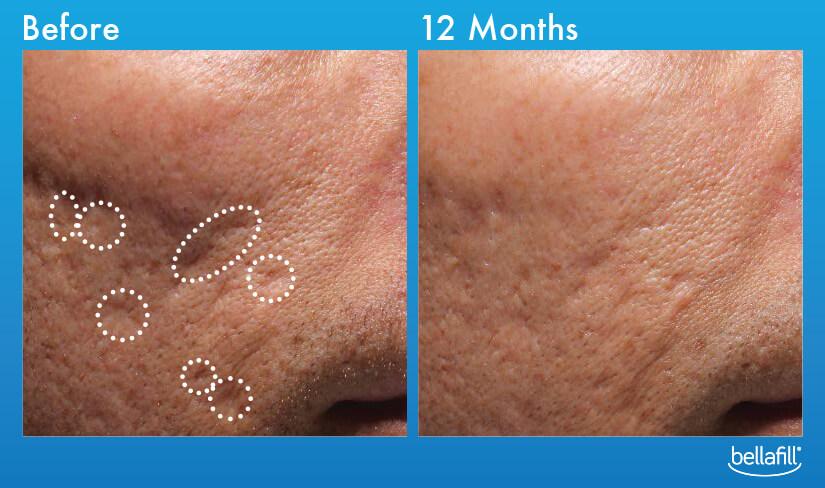 Unlike many other dermal fillers, the Bellafill formula contains tiny microspheres, which are difficult for your body to absorb. These tiny spheres stimulate collagen production and give you long-lasting results. One of the main ingredients in Bellafill is collagen, which is a temporary filler, and the other major ingredient is called polymethyl methacrylate. About 20 percent of the formula contains filtered PMMA microspheres, and the other 80 percent is purified collagen.
One of Bellafill's biggest differences from other fillers and treatments is that it can effectively treat deep, severe acne scars. Lasers can be effective on shallow scars, but a combination treatment of lasers and Bellafill injections will provide a better result for those suffering from deep acne scars.
Acne Scar Treatment In Orange County
If you're ready to erase the reminder of your acne days and enjoy smooth skin, schedule a consultation at CosmetiCare in Orange County and find out if Bellafill is right for you. With no downtime or recovery and proven results, there's no reason not to love the way you look!