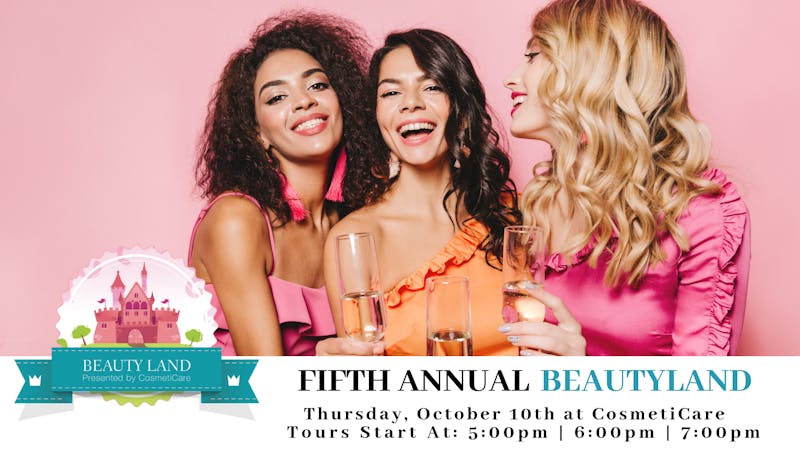 BeautyLand is designed to help answer questions you might have about aesthetic technology, facial rejuvenation, body sculpting, vaginal rejuvenation and skin care. This free event offers an opportunity for guests to interact with CosmetiCare's experts in a no-pressure, fun atmosphere overlooking the Balboa Harbor.
Mark your calendars for our biggest event of the year! The Fifth Annual BeautyLand is happening October 10th! We'll have more giveaways and more rooms to explore than ever before! Look forward to goodies galore 💗
• Enjoy hors d'oeuvres, wine and raffles while learning about the latest in cosmetic procedures and seeing live demos of available treatments.
• Event giveaways will include CoolSculpting, dermal fillers, the O-Shot, laser hair removal, skin care products and many more! Free to attend but RSVP is required.
• Bring a friend and receive 10 FREE units of Botox! More details in RSVP link.
Tours start at 5pm, 6pm, and 7pm.