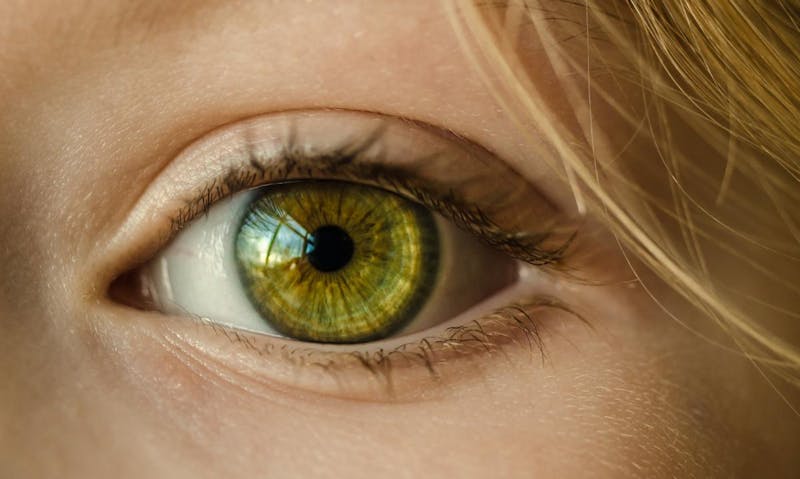 Droopy or puffy eyelids are often the result of a multitude of factors. When the droopiness involves a weakness or lack of functionality of the upper eyelid muscle, ptosis is typically cited as the primary cause. Ptosis is the medical term for muscle-based upper eyelid droopiness. It is commonly traced back to congenital circumstances but can also be the result of nerve damage or injury, age-related muscle weakening, and certain chronic conditions. If this is the case for you, then ptosis surgery is likely a necessity. However, your eyelid droopiness or puffiness could also be repaired through standard cosmetic eyelid surgical procedures.
Cosmetic Eyelid and Ptosis Surgery Help Rejuvenate Your Face and Mind
According to the American Society of Plastic Surgeons (ASPS), over 200,000 Americans received eyelid lift surgery (aka blepharoplasty) in 2016. These surgeries are meant to rejuvenate the eyes from the side effects of aging, stress, injury, and/or congenital factors.
Most pre-surgery patients reported feeling tired and troubled by their fatigued look, bagginess and puffiness, wrinkled and loose skin, and heavy upper lids. These symptoms can cause you both physical and emotional distress spawned from your inability to see a clear, vibrant, wide-eyed version of yourself. Eyelid surgery has become increasingly popular due to its incredible success rate in helping patients heal this type of tired-eyed misfortune.
There's a clear link between how you see yourself and how you feel internally. This perception of yourself is obviously going to be fogged up by the droopiness and puffiness of tired, aging eyelid areas. Whether you require ptosis surgery or simply need cosmetic eyelid repair, you can feel at ease knowing there is a statistically satisfying solution available for you.
What Does Ptosis Surgery Entail?
Ptosis surgery involves repairing the levator muscles that are situated just above the upper eyelid. The strength and functionality of these muscles determines your ability to open your eyes fully. During ptosis surgery, a surgeon will typically shorten and repair the muscle ligature in the back upper area of the eye region. This option normally requires more recovery time and is only necessary for those who have been diagnosed with ptosis as their underlying eyelid issue.
Ptosis surgery is often performed in conjunction with other cosmetic eyelid procedures. These auxiliary treatments allow for a far more comprehensive overall rejuvenation. This combination is ideal for those that want to fix the underlying issues of ptosis-based eyelid droopiness while healing all of its trickle down side effects.
Most insurance plans will cover this type of droopy eyelid reparation. If you are diagnosed with Ptosis, speak to your insurance provider to determine if it falls within your current coverage. You can also speak to a medical professional to get a better understanding of what your diagnosis entails. Click on the button at the bottom of this page to request a consultation with a doctor at CosmetiCare.
What Does Cosmetic Eyelid Surgery Entail?
Eyelid surgery, or blepharoplasty, involves the removal of skin from the top and/or bottom eyelids. When puffiness, excessive skin, or loosening of the lower eyelids is a prevalent issue the use of skin lasers or injectables could be a necessary additional remedy. Most patients opt for a uniquely tuned combination of upper and lower eyelid enhancements. Click here to learn more about the types of eyelid surgeries that CosmetiCare offers.
How to Tell Which Is Right for Me?
There are three main elements to consider when determining the type of eyelid-based surgery that you'll need. Puffiness, saggy skin, or swollen circles underneath your eyes will require cosmetic based under eyelid surgery. Droopy or puffy upper eyelids can be remedied by cosmetic upper eyelid surgery, however more intensive muscle repair might be necessary. The easiest way to figure out which option is right for you is to consult a medical professional as soon as possible.
Orange County's CosmetiCare Plastic Surgery Center and MedSpa understands how to create highly specialized eyelid-based surgical plans for your unique needs. Our medical staff can easily help you understand the underlying causes of your eyelid distress. We will work directly with you to create a treatment plan that works with your facial skin type, your wallet, and your schedule. Click the button below to request an appointment for a consultation now.
New Look Now Can Show You How!
Want to know how you'll look after cosmetic eyelid repair and/or ptosis surgery? Visit our partners at New Look Now to get a completely free and remarkably accurate simulation of the results. New Look Now utilizes cosmetic experts to show you how you will look post-procedure through real-time image editing. Simply submit a photo of any area on your body that you'd like to alter and the technicians at New Look Now will deliver a precisely edited version back to you within minutes. Try New Look Now for free today!