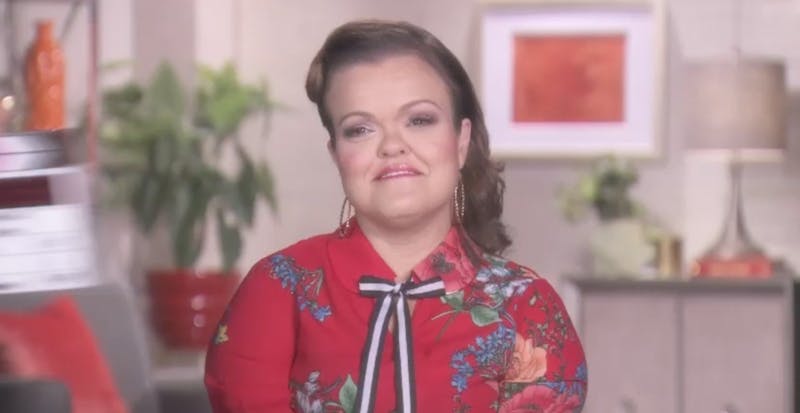 Watch and Learn Why Christy Gibel Came in for a Post-Gastric Sleeve Surgery Consultation
Christy Gibel, star of Little Women: LA recently received gastric sleeve surgery with our partners, Smart Dimensions Weight Loss. Christy was struggling to meet her desired weight when she discovered that she was a candidate for this procedure. Following her gastric sleeve surgery, Christy decided to pay a visit to Dr. Niccole at CosmetiCare for a skin removal surgery consultation. Check out the clip from Little Women: LA below and learn more about how CosmetiCare plans to help Christy meet her aesthetic goals.
What is Gastric Sleeve Surgery?
Gastric sleeve surgery, or sleeve gastrectomy, is a weight-loss procedure in which a portion of the stomach is removed in order to reduce the amount of food required for patients to "feel full". Our partners at Smart Dimensions Weight Loss offer sleeve gastrectomy as a solution for patients struggling to lose weight due to overeating. This procedure is considered to be less invasive and safer than other bariatric surgeries. It's usually recommended for patients with a BMI of 35 or higher and they can typically expect to "lose 50 to 80 pounds in a 12-month period" following the surgery.
W

hy Did Christy Come to CosmetiCare for a Skin Removal Surgery Consultation?

Individuals commonly experience loose, excess skin that remains after any type of weight-loss, surgical or non-surgical. More often than not, the only way to remove this extra skin is through surgical procedures. This problem is sometimes exacerbated when patients lose a large amount of weight over a relatively small period of time. Breast lifts, tummy tucks, and other types of skin removal surgeries help alleviate this issue by taking away excess tissue and tightening the remaining skin.

After recently undergoing gastric sleeve surgery, Christy was curious about whether or not she was a candidate for a skin removal procedure. She was concerned about having loose and sagging skin after losing weight. Accompanied by her daughter, Autumn, Christy met with board-certified plastic surgeon, Dr. Michael Niccole at CosmetiCare to discuss her options. Their consultation was featured on Episode 15 of Season 8 of Little Women: LA. Check it out below!