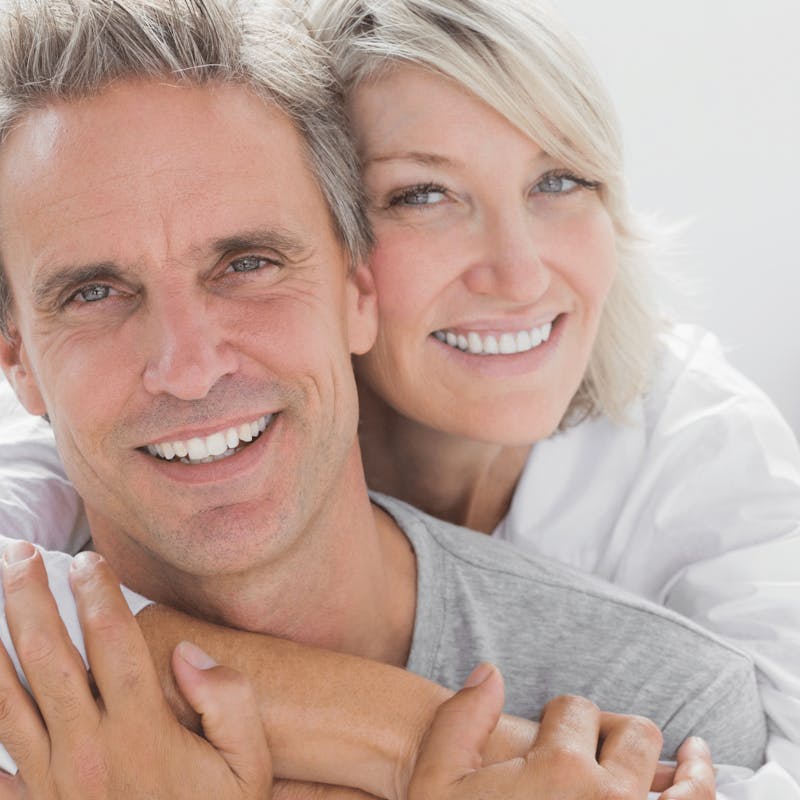 CosmetiCare is so excited to introduce bioTE, a whole new way to look at hormone replacement therapy! Hormonal imbalances occur when there is too much or too little of a hormone in the bloodstream. Because of their essential role in the body, even the smallest hormonal imbalance can cause side effects throughout the entire body. As we age, both males and females see a decline in their hormone levels. CosmetiCare has the perfect solution to help assist with those pesky changes: bioTE pellets.
bioTE, otherwise known as Bioidentical Hormone Replacement Therapy, starts with small-shaped supplements that get inserted under the skin of the buttocks. These pellets release precise doses of hormones over time so that your body receives a constant stream of hormones for optimal wellness over a three to five-month period.
Hormone therapy can be broken down into two categories: Synthetic and Bioidentical. Our bodies recognize bioidentical hormones as their own hormones, meaning you'll have more uptake in your system and better results. Our practice offers the finest bioidentical hormone replacement system in the industry, bioTE.
If you've been experiencing fatigue, lower sex drive, or even unexpected weight gain take a look at how bioTE may be right for you:
How Do I Know If I'm the Right Candidate?
It all starts with a consultation at CosmetiCare. Our Nurse Practitioner will talk through your symptoms, and then send you to get your diagnostic blood work done. Once the results of your bloodwork are sent back in roughly 7 to 10 days, one of our Nurse Practitioners will review the results with you and will determine whether or not you are an ideal candidate.
Here are just a few of the symptoms that bioTE pelleting can help with:
Brain fog
Low sex drive
Fatigue
Weight gain
Mood swings
Trouble sleeping
Loss of muscle mass
More body fat- especially around the middle
Irritability
Thyroid imbalance Hot flashes and/or night sweats Elevated blood sugar
Why are pellets more beneficial than creams and pills?
They deliver a steady state of hormones- no "roller coaster" effect
No increased rate of breast or prostate cancer
No increased rate of heart attack, blood clots, or stroke
No significant weight gain
No increase in SHBG
No increase in inflammatory markers
The best method to increase bone density
When Will I Start to See Results?
Many patients report feeling results in as little as 2 to 4 weeks. However, optimal results won't appear until six months after pellet insertion.
Commonly Asked Questions, Answered:
Men are pelleted every four to five months and women every three to four.
The procedure is virtually painless and only takes about ten minutes.
First-time pellet patients need labs repeated at four weeks for men and six weeks for women to record responsiveness.
Testosterone starts to peak around seven to eight weeks.
There is a direct relationship between exercise and testosterone serum levels, so go out and exercise for best results!
To book your bioTE consultation, visit us online or call 949-386-2773 to learn more!